On-Board Diagnostics (OBD) refers to a vehicle's ability to self-diagnose and signal any faults and errors that may occur.
OBD systems allow the vehicle's owner or repair technician to view the status of the various subsystems by interfacing with the vehicle's CAN network.
This allows for the analysis of all the diagnostic information available, together with Diagnostic Trouble Codes (DTCs), in order to quickly identify and correct any malfunctions occurring on the vehicle.
We're capable of analysing the vehicle's data and performing a functional debugging of all the ECUs present using the most popular CAN interfaces on the market.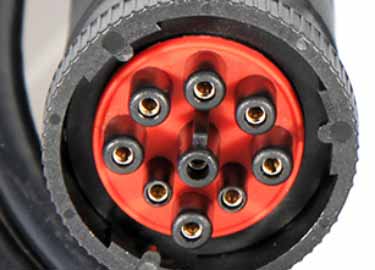 Our expertise in the field of On-Board Diagnostics
Our expertise also allows us to:
develop PC diagnostic tools capable of interfacing with the ECU in order to detect faults and display the main signals provided
develop and implement diagnostic services based on the main standards, such as UDS and KWP2000
create PC applications capable of simulating the CAN network (and the relative connected subsystems) in which the ECU will be installed
create diagnostic panels using the Vector Informatik suite for the automatic generation of tests capable of verifying the ECU's correct response to certain inputs
Are you interested in carrying out a specific On-Board Diagnostics project? Contact us and tell us what you need.